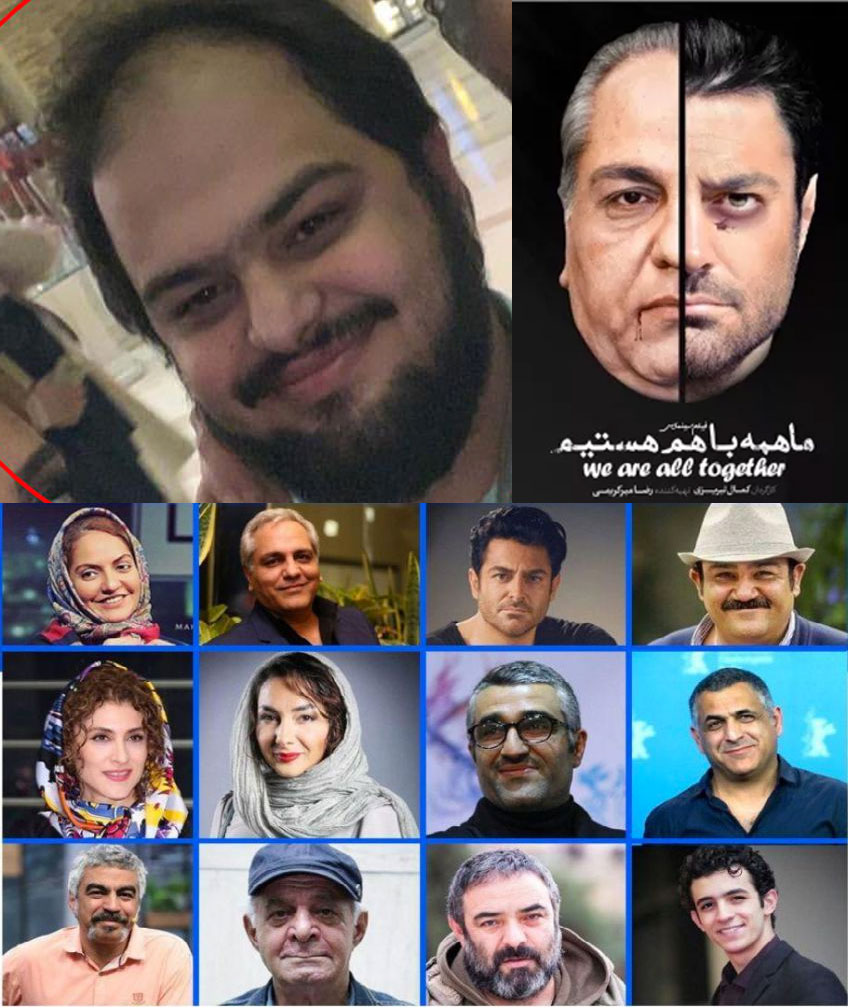 (Due to the lack of time this report may've been generalized but its evidences and related documents' solidity is unquestionable)
Money laundering in Iran has not only become totally justified but also apparently been a risk-free job for many! Sajad Khajeh Alijani is the sponsor of the "We're all together", the movie that raised many questions for its unbelievably high amounts of payments and the presence of too many Persian movie stars about the one paying for it.
Here's a headline in "Radio Farda" about suspicious sums in Iranian movie industry (in Persian), part of it refers to Sajad Khajeh Alijani as Sajad Alijani:
"some Iranian directors with the condition of secrecy for their identity told "radio farda" that a young man called Sajad Alijani who's been dealing bit coins in Iran, was the investor of this movie and unheard amounts of money has been paid to the cast. "
Let's see what's Sajad Alijani's real job:
For more than a year we've been monitoring the payment gateway network in Iran in the hands of money launderers and gambling providers and we've been disclosing them in our telegram channel and Telescam website.
Payment gateway is a feature given to business owners by the banking network via mediator companies and by using it customers can pay for the products and services without any limitations.
One of those corrupts trapped in our monitoring net very badly was this very same Sajad Khajeh Alijani you can see the gambling website gateway on Asan-Pardakht company's network in this image: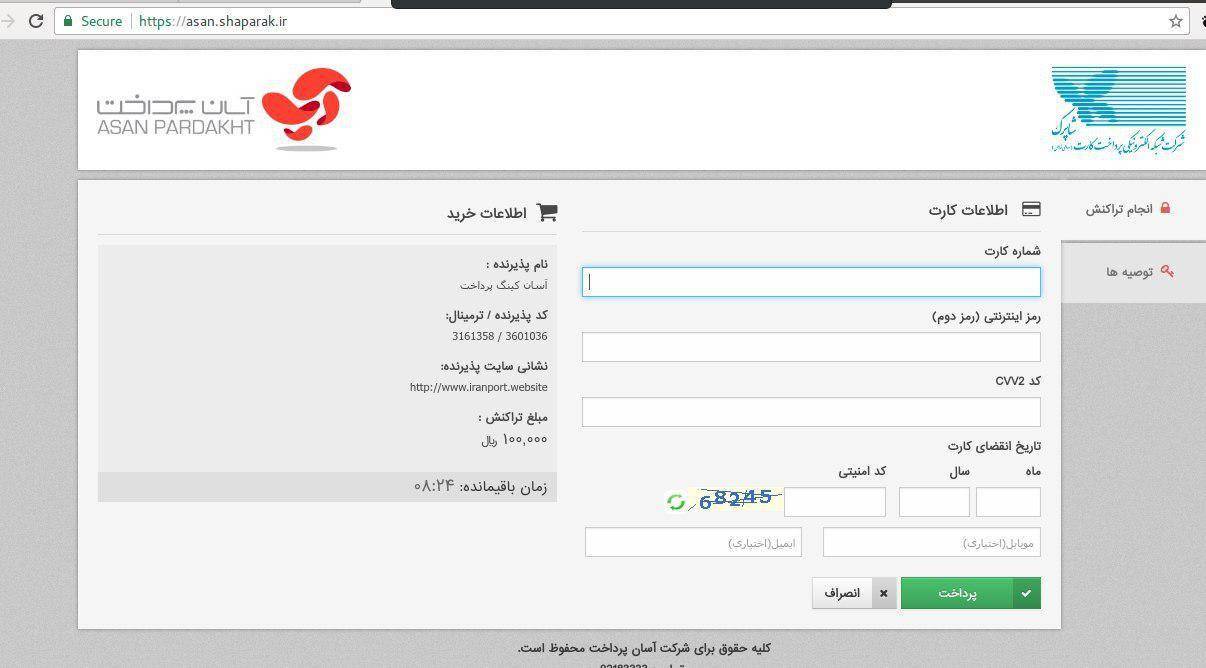 E-namad information of http://iranport.website which's been used to register this gateway:
Report Abuse
Gateway Type: Direct banking gateway
Site Address: takbet.com
Acceptor Code: 3161358
Acceptor Site: iranport.website
Payment Gateway: Asan-Pardakht Persian Company
Receiver E-namad Information:
User/Managing director: Sajad Khajeh Alijani ~~~ kingxerxes
User ID: 40166
Persian Name: ایران پورت
English Name: iranport
Start Date: 7 – 1 – 2017
End Date: 6 – 1 – 2019
State: Tehran
City: Tehran
Website ID: 49234
Registered Electronic Trust Logo ⭐️
Email: mahalatpnu at gmail.com
Contact Number: +982144625918
Address: Tehran – Tehran Pounak sqr – Boustan Commercial bld, Office aisle, 3rd floor no 738
Registered domains with this E-mail [email protected]
takservers1.com
irpay.info
takpal.net
asangift.in
iranshops.xyz
takgram.net
poppop.in
bestry.in
danwoolston.com
irclick.net
viagrapriceslist.com
newsdownloads.info
mrpopup.info
mrpopup.net
skolni-potreby.info
46kids98.com
sinashimi.com
Checking registered gateways with above domains revealed lots of cases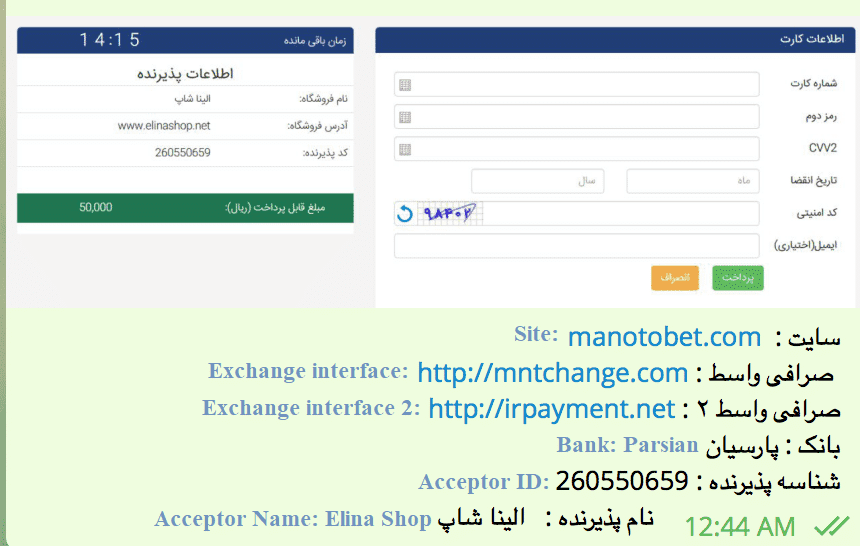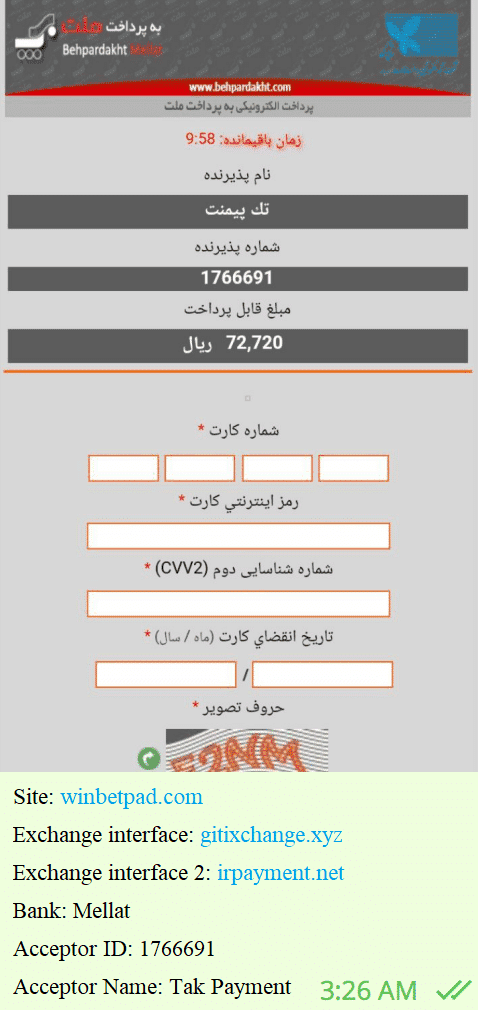 Other cases have been added at the end of this article.
irpayment.net domain has been a mediator gateway till recent few months http://archive.is/KF3uU :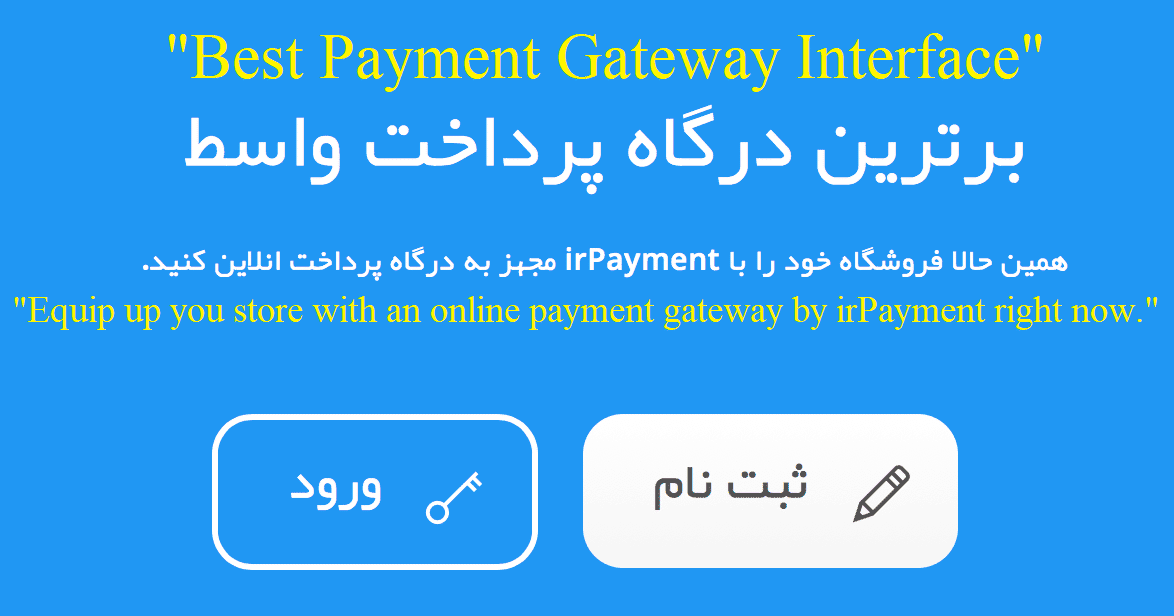 Same script is placed on takpal.net and many other domains and these criminals used this script to give gateway interface to those websites.
We've discussed about the corrupt system in charge of offering payment network gateway and E-namad license in our telegram channel and seen many cases, in order to get E-namad which is mandatory to get bank gateway these frauds create fake stores and after receiving E-namad they get the license for banking gateway and connect it to gambling websites.
e.g. http://irdiginews.com which is still active to this date (archived in case of deletion http://archive.is/gYNnj)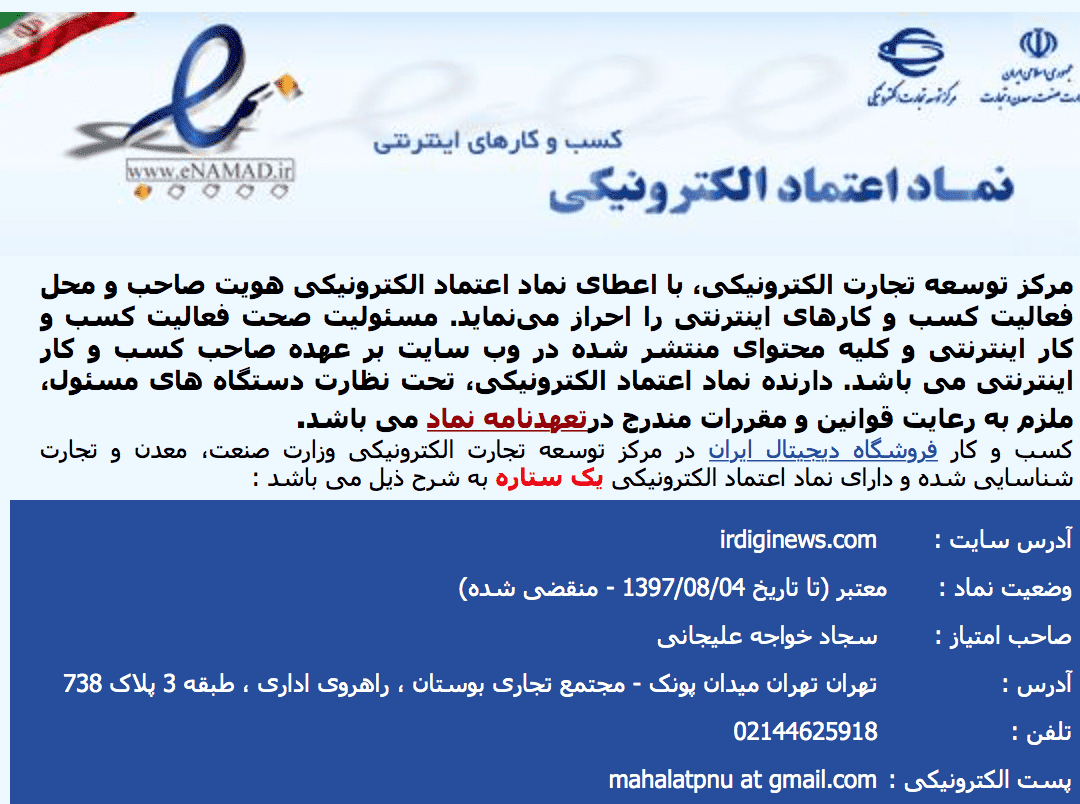 This website is hosted on a server with this address 149.202.223.111 other domains hosted on this IP:
irdiginews.com
payscenter.com
bpardakhts.com
irhc.in
sarafizaman.com
parsianpays.com
irpayment.net
takpays.com
whiteepay.com
irpayments.net
As you can clearly see all other website are designed for offering gateways for gambling and many of them has been already documented in webamooz surveillance project.
The oldest method Sajad Khajeh Alijani has used for fraudulence is probably starting popup websites and scam using sex products or even refusing to pay the fee to website administrators, see this topic: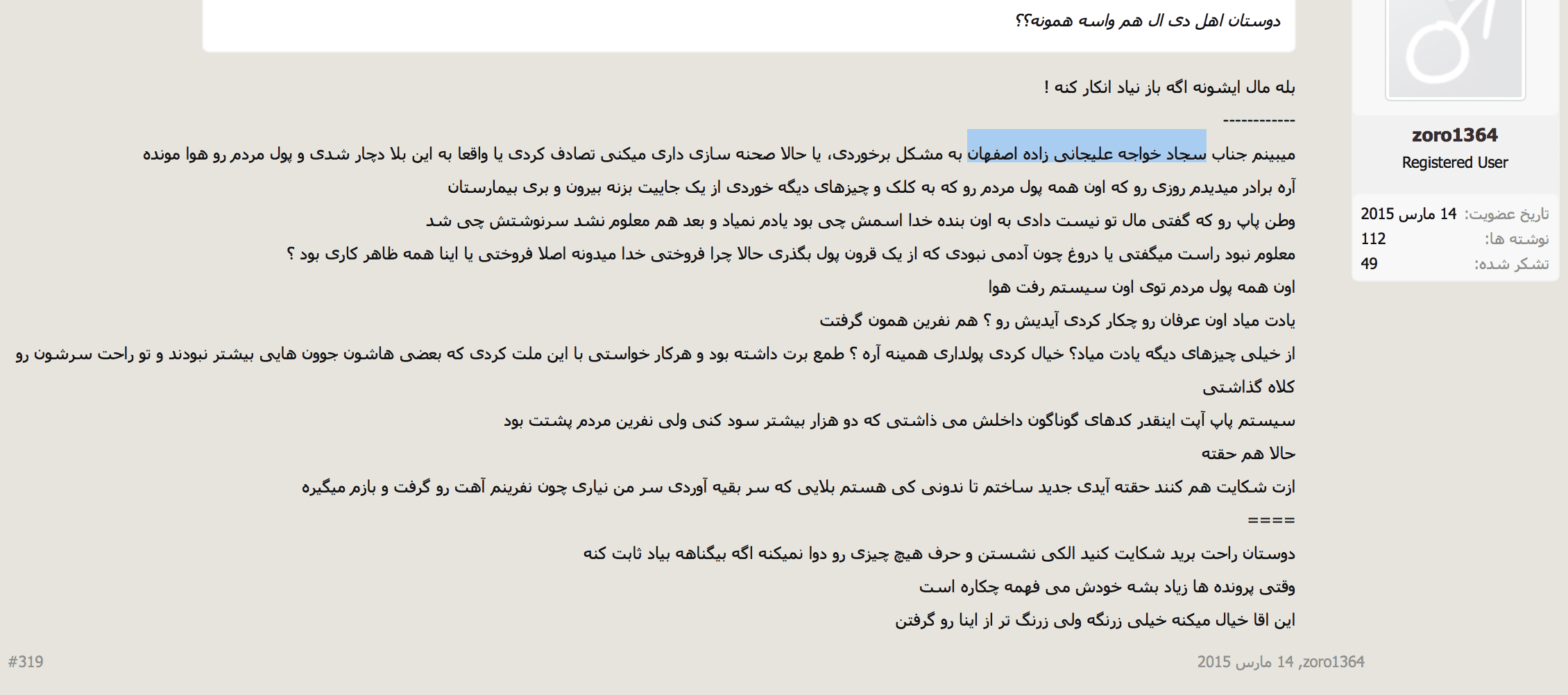 Translation:
-Guys is AHL-DL also his?
-Sure if he doesn't deny that too!
It seems you're having a problem Sajad Khajeh Alihani Esgahanzadeh, either your faking having an accident or you really had one and can't pay your depts
Yeah bro I always saw the day stilling money from people by fraudulence causes you problems and send you to hospital
But you said the pop you gave to the other fellow wasn't yours and we'll know what happened at the end
It's not clear whether you're lying or telling the truce since you're not a person giving away even a penny so easily and why you sold it God only knows or was it another one of your tricks?
That huge amount of people's money all gone
Do you remember Erfan and what you did to his ID? May be its karma is what's punishing you
Many other things, do you remember it? You thought that's what being rich means right? Being hostage of your own greed, you did whatever you wanted to those people and many of them were kids you easily deceived and scammed
You were putting all those weird different codes into your popup system just to earn one more dolor but you forgot its karma will eventually get you
Now you deserve it
You deserve being sued against I made a new ID so you won't recognize me and can't do what you did to others tome its karma is still after you
Guys go sue him sitting here and complaining is not gonna give your money back
When the cases become too many he'd realize what he's done
Dude thinks he's genius while smarter than him has been caught
What's the sex advertisement their talking about? Some of those advertises still can be traced on one of the oldest registered domains here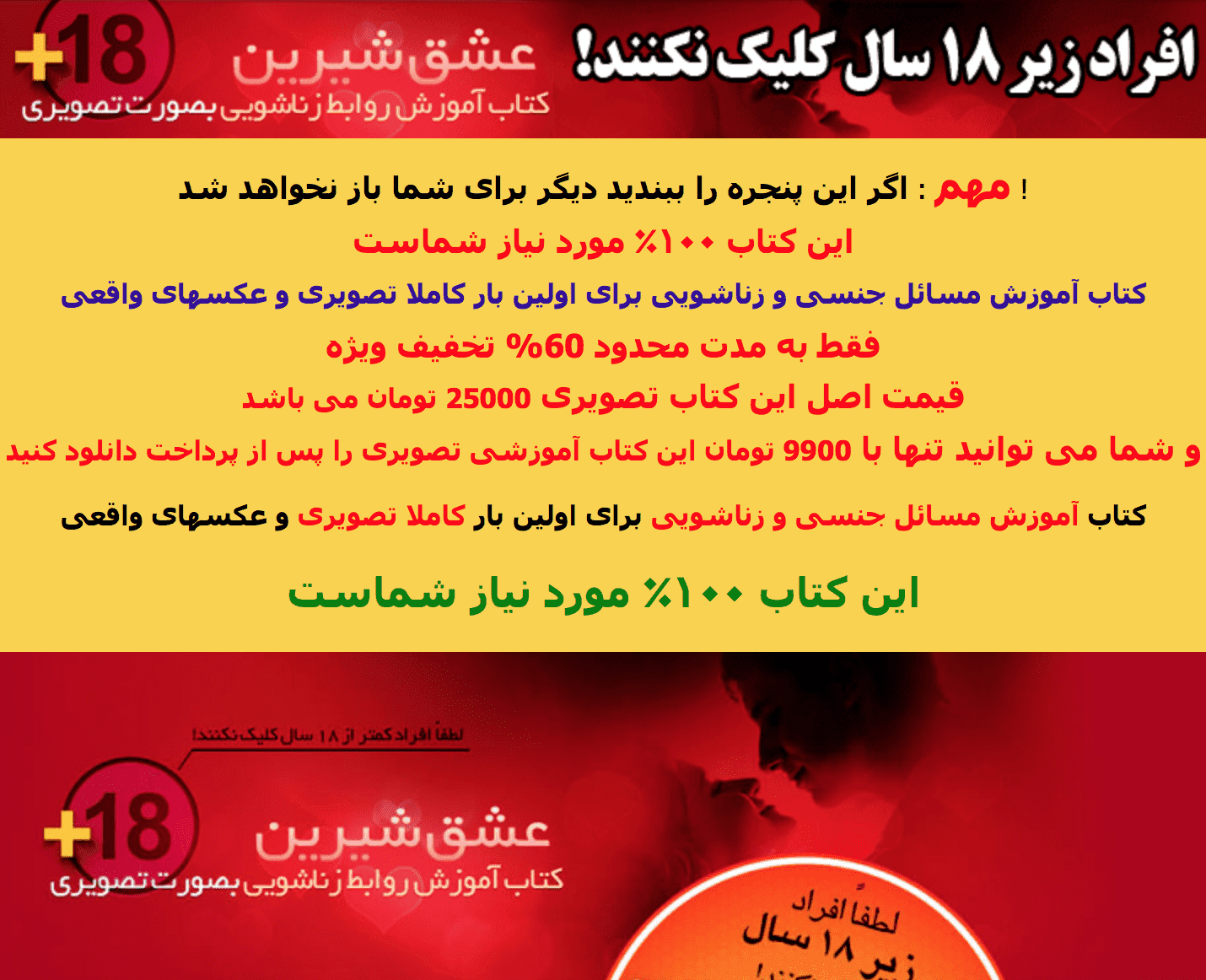 Translation:
Don't click if you're under 18! Sweet love – visual sexual intercourse guide book
Warning: if you close this windows it won't open any more
You need this book 100%
Guide book for sexual topics and marriage for the 1st time totally visualized with real photos
60% discount for a limited time only
This book originally costs 25000 tomans and you can buy it with only 9900 tomans download this visual guide book after payment
Sexual and marriage guide book for the 1st time entirely visualized and real pics
You definitely need this book 100%
On 1394 Mordad (sh) the workgroup of criminal content detection Dr. Khoramabadi announced that they're gonna deal with these websites and arrest its owners http://archive.is/tp8b3 but why no one ever stopped Sajad Khajeh Alijani's fraudulence and he kept doing it more and more every day?
At the same time by starting wide advertisements (in which many channel owners come together in a group and the wide manager gives them advertisement and after advertising pays them by views) Sajad is also super active on telegram and runs a huge part of advertisements including gambling here he's introduced his telegram ID: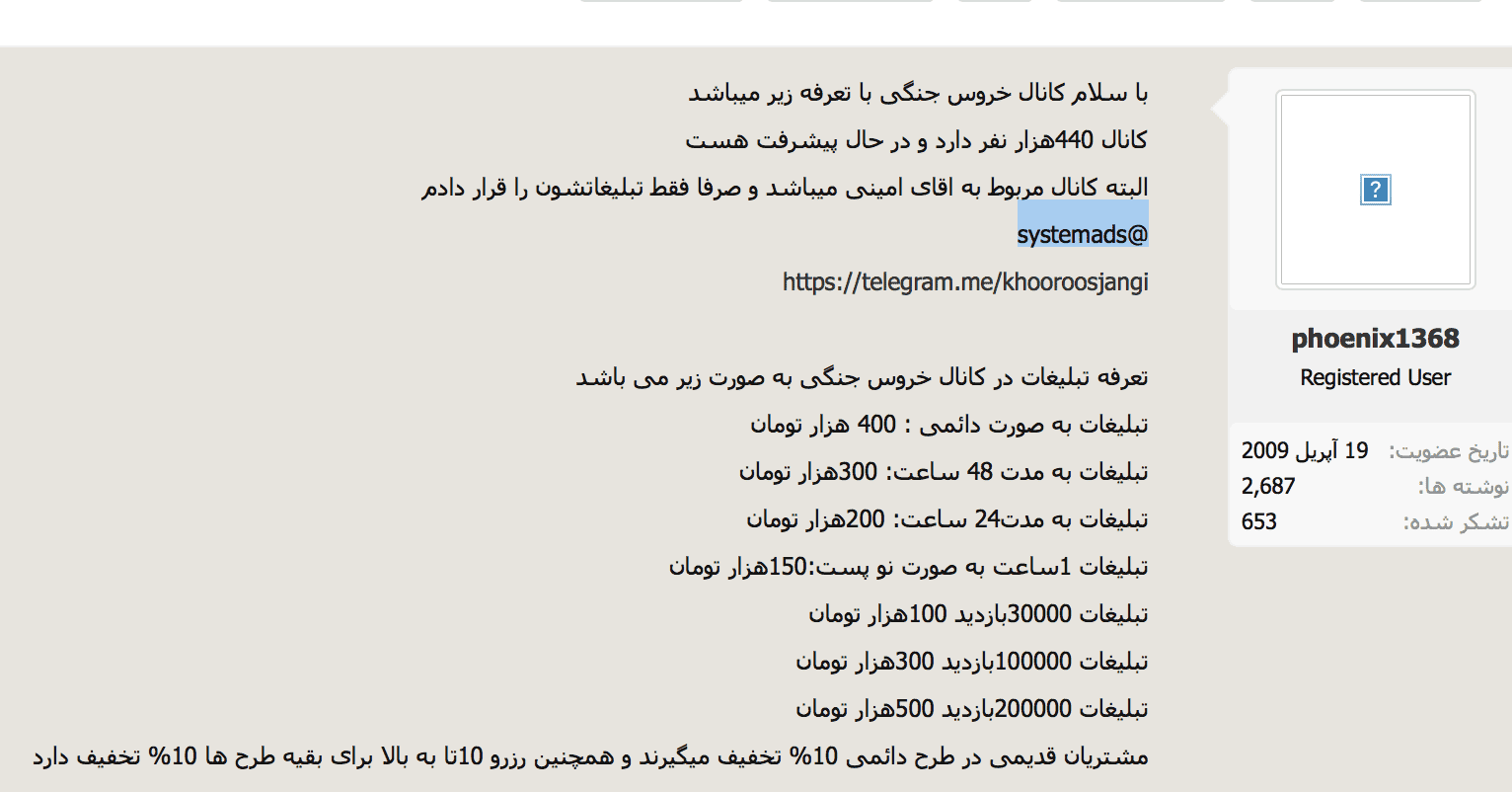 After we began discussing about gambling advertisements on telegram a group of thugs tried to destroy me and webamooz channel, I was somehow surprised to know Sajad was one of their main ones!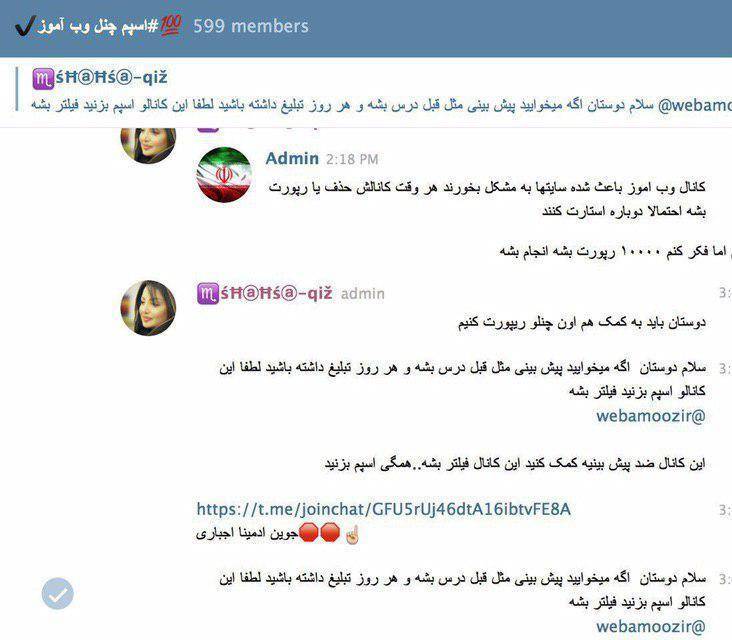 Translation:
The webamooz channel is causing problem to these websites they probably start again when that channel is deleted or reported
But I think 10000 reports are needed
Guys we need to report that channel together
Hey guys if you want the gamble starts like before and have advertisement everyday please report this channel for spam so it gets blocked
@webamoozir
This channel is anti-gambling help blocking it.. everybody report for spam
https://t.me/joinchat/GFU5rUj46dtA16ibtvFE8A
mandatory for admins
Hey guys if you want gambling to start like before and have advertisement everyday please report this channel for spam so it gets blocked
@webamoozir
He can be detected by Admin ID in that photo trying to block webamooz by report.

Photo clearly show transactions from his bank account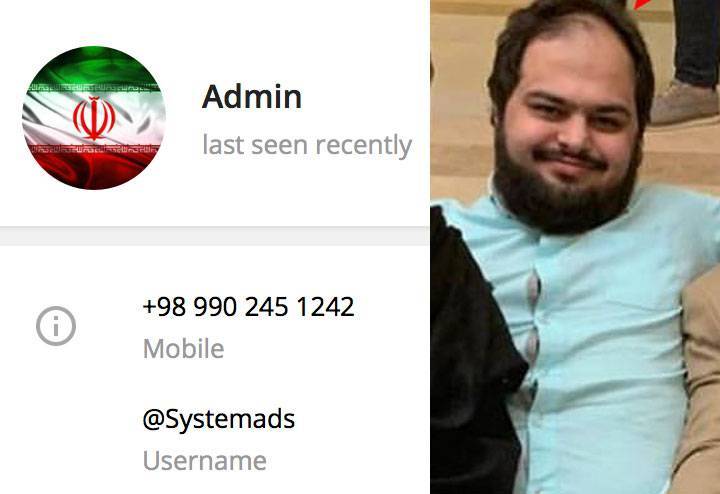 And finally obviously Sajad Khajeh Alijany is not alone and we're talking about a team became powerful and rich during these years and familiar with national juridical and law force systems, the way I see it his money laundering in Iranian Cinema business was merely a hobby for this guy and surely the amount of fraud and stolen money is much more than being laundered in cinema, notice the following ad in a newspaper and its publication date, while juridical branch doesn't even know his whereabouts he's making a movie with celebrities please dear God let it be a joke!

Translation:
Notification ad for court date and complain and appendages to Mr. Sajad Khajeh Alijani son of Reza
Complainant seyyed Muhammad Mughaddasi son of Ali against mentioned Sajad Khajeh Alijani son of Reza about the Computer related fraudulence has been transferred to this unit and classified by 9509985179801061 ID branch 101 of criminal court n2 Dergez city (former 101 penalty branch) registered for the date 1397/7/15 and time 10:30 according to the court order based on prescribed article 73 of the civil procedure due to his location being unknown and complainant's request this notification is published in one of major newspapers once so that the called one informed of its provisions after its publication and visit the court and giving his address to the court receive a copy of complaint and appendages and be present at the court.
Part of registered gateways by this team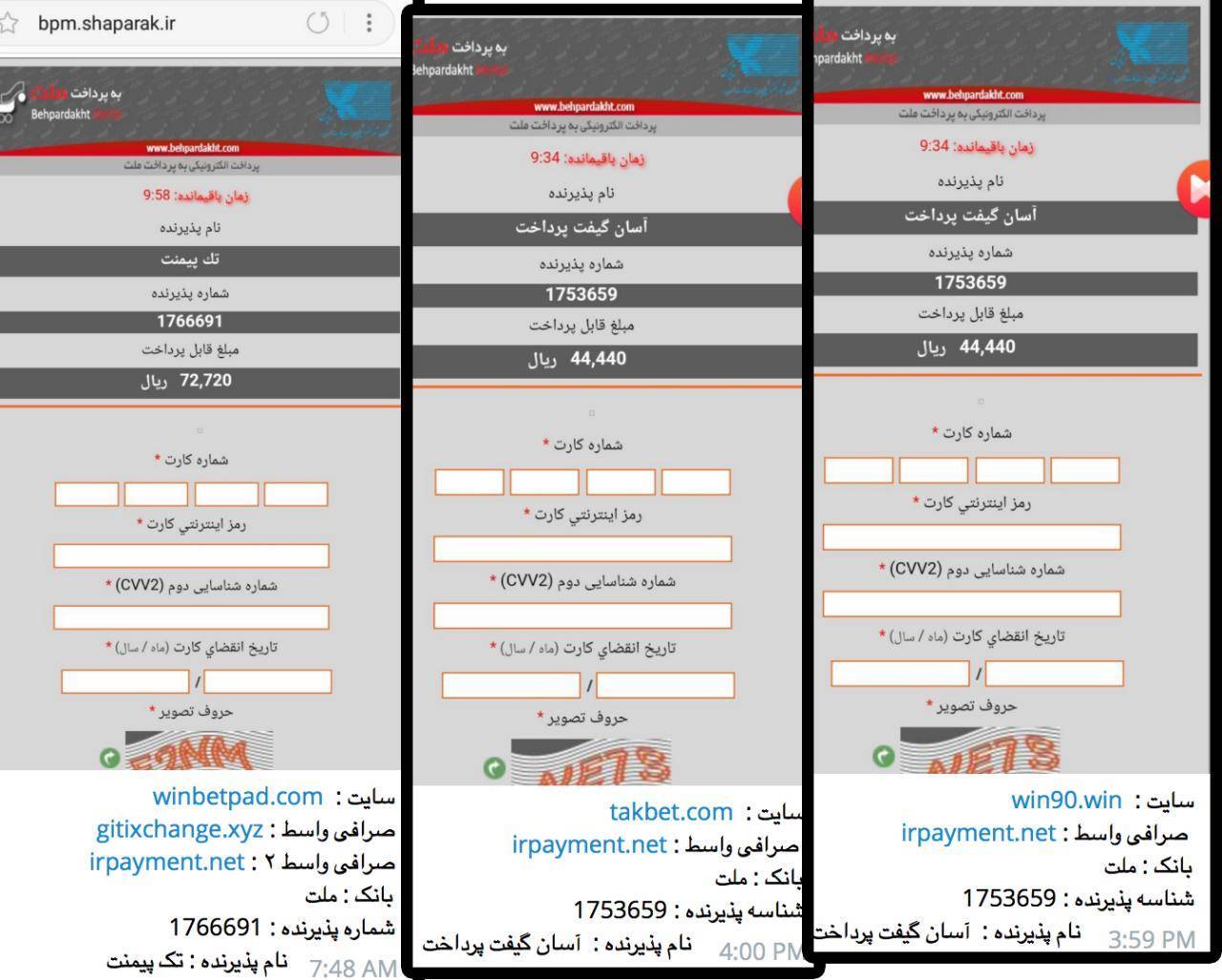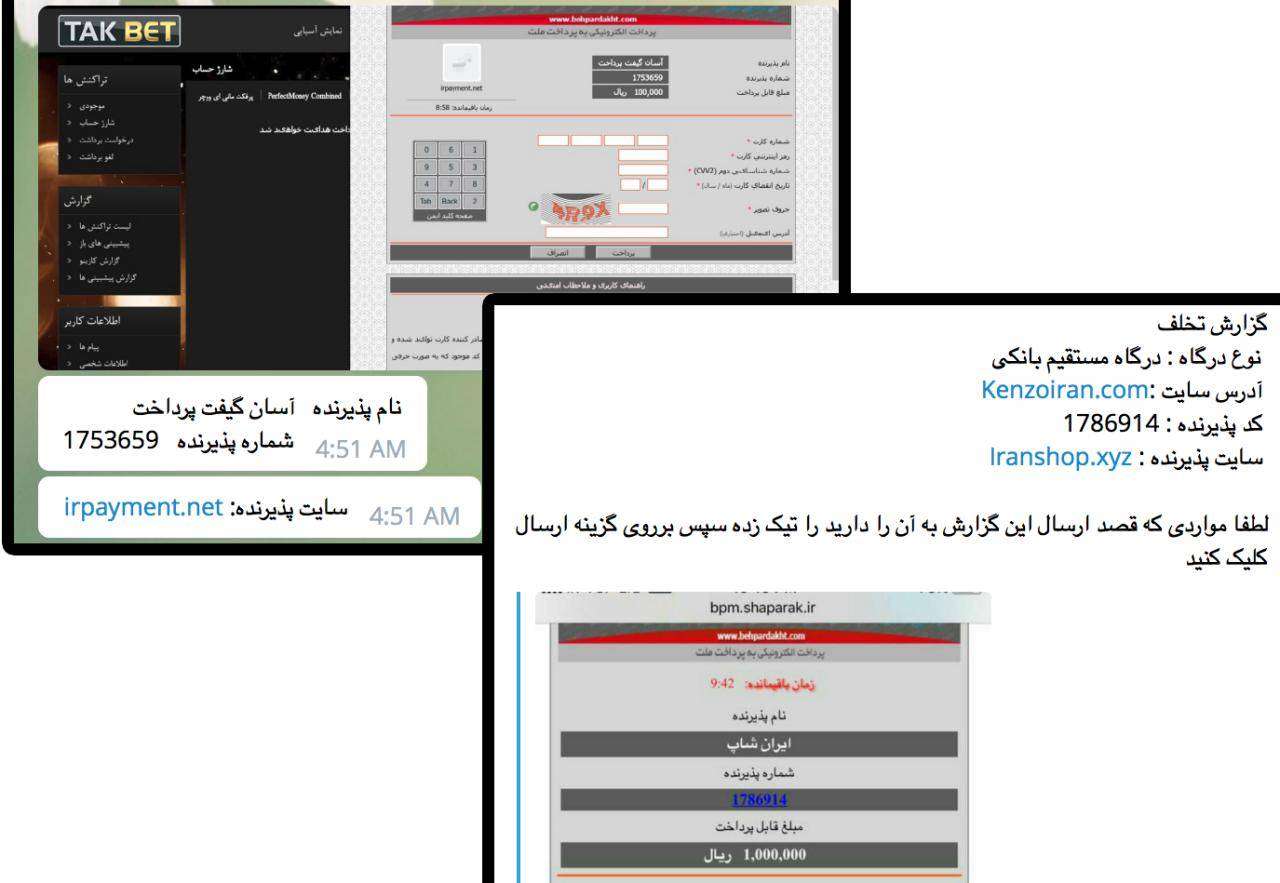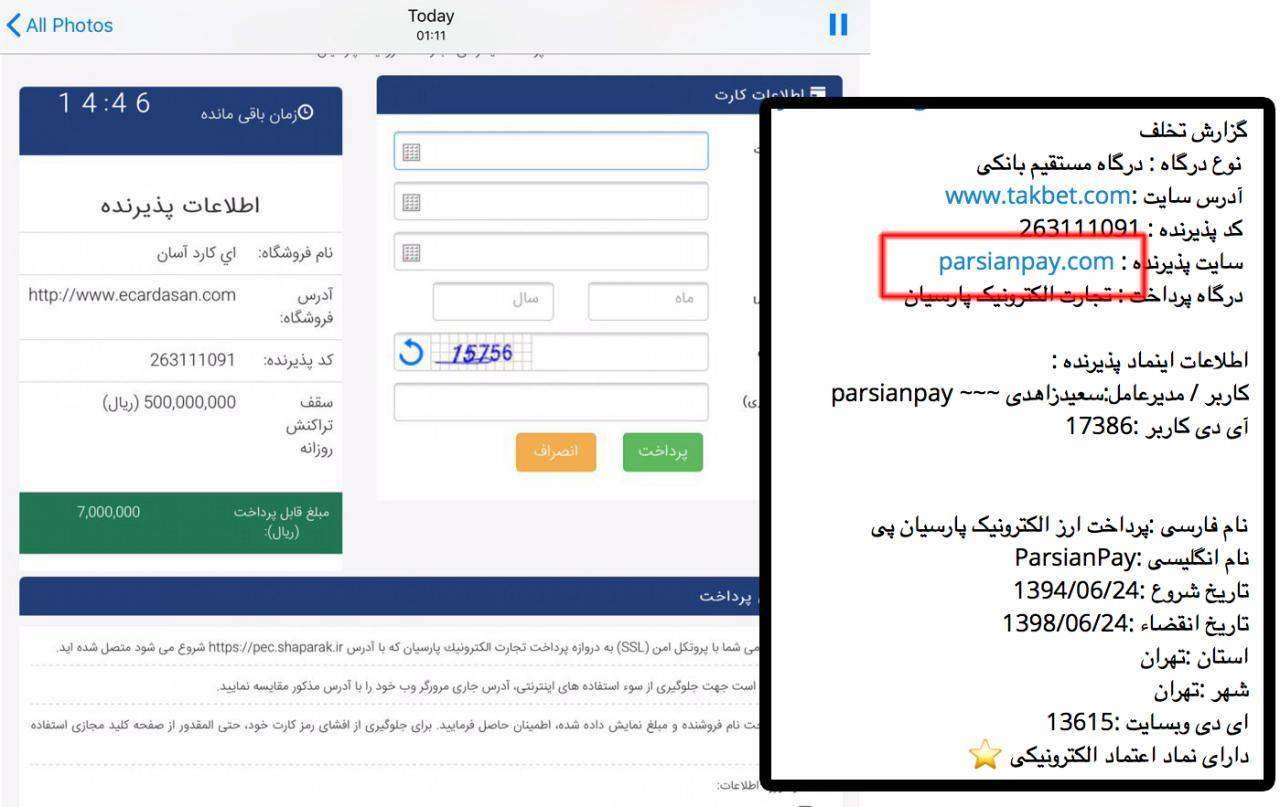 In my opinion more than thieves like Sajad Alijani, likes of Mohsen Qaderi and payment networks managers and PSP companies are corrupted, of course we've mentioned only part of it we had the ability to monitor during the past year, unfortunately no supervisory organization ever had the ability to confront the corruption information of the country's payment network to see what they're doing with people's money.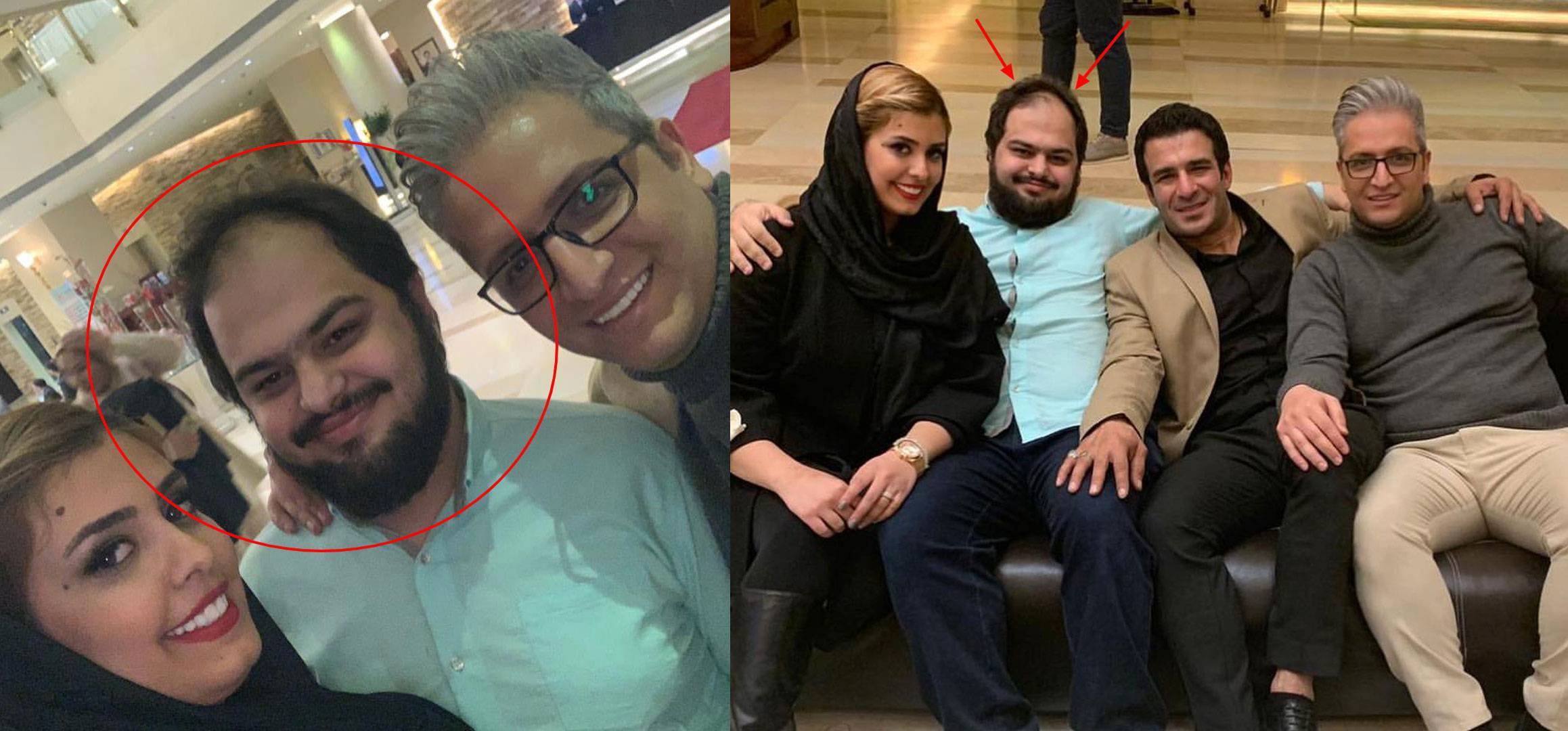 This article may be updated without any notification.